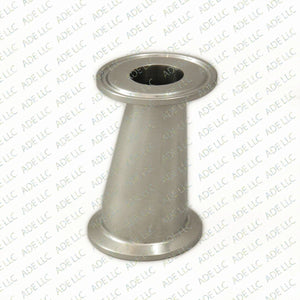 Tri Clamp Eccentric Reducer 1.5" x 1.5" with 1" bore
1.5" Tri Clamp to 1.5" Tri Clamp with 1" Bore Eccentric Reducer. Unlike
concentric reducers (which resemble cones), eccentric reducers have an edge
that is parallel to the connecting pipe, resulting int he two connecting pipes
having offset center lines. Made from 304 stainless steel.