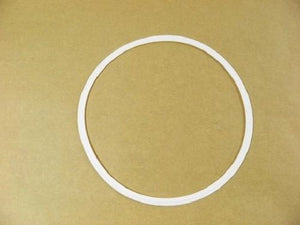 12" PTFE, Teflon, Tri clamp, Tri Clover, Sanitary, Gasket Seal
These PTFE gaskets, commonly known as Teflon gaskets, are best known for their
low-friction property. High melting temperature, high corrosion resistance,
high resilience and a long product life increases its value as a sealing
material. One important property for these gaskets are their lack of memory
that results in material creep. This allows them to seal and conform to the
mating surface providing a secure seal.