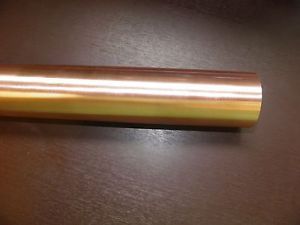 6" Copper Pipe, DWV for Moonshine Still Reflux or pot Column. By the Inch.
Do you need some copper pipe to build your still column? This is the pipe you
need. This is DWV copper pipe. We also have copper ferrules that you can
solder onto the end of this pipe to build your distilling column. This pipe
is sold by the inch. The pipe that you receive may or may not be polished.
You will always receive one piece if you order from 1" to 72" unless your
request otherwise.