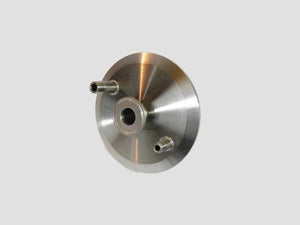 6" Welded Lid for MK III Closed Loop Essential Oil Extractors
**6" Welded Lid for MK III Closed Loop Essential Oil Extractors**
Looking for a lid for your extractor, but it's too costly to have one
fabricated for you? Look no farther with this pre-welded lid, and leave the
fabricating to us!
This lid will fit perfectly on any 6" diameter base, and comes pre-fabricated
with a 1/4" male NPT fitting, a 3/8" male NPT fitting, and a 1.5" tri clamp
fitting with a 1" bore.