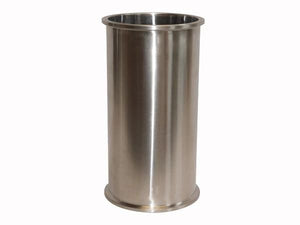 6" x 12" Welded Bottom Base for MKIII Closed Loop Extractor
Our 6" x 12" Base, built out of SS 304. The standard end cap and tri clamp
assembly of the certified MKIII makes it difficult to retrieve your oils. With
our 6" x 12" base, you can easily recover your oils without all the mess of
tri clamps, gaskets and end caps. The bottom is welded shut while the top
remains open to allow for the MKIII lid.
*Clamps and Gaskets Sold Separately