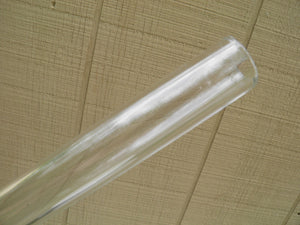 4' Borosilicate Glass Sight Level Tubing
This is a Borosilicate Glass Tubing in 4' increment. This tubing can be used
in conjunction with both our upper and lower sight level valves w/Drain. This
Tubing has high impact strength, and is rated for a Maximum Pressure of 125
PSI. The ID is 1/2" and OD 3/4".